---
EXCITING NEWS!!
The anticipated MSRA 50th ANNIVERSARY (almost 2 hour) VIDEO will debut at
Back to the 50's! Click here,  to learn more and view a preview clip!

---
CLICK HERE TO GO TO THE "BACK TO THE 50'S" WEBPAGES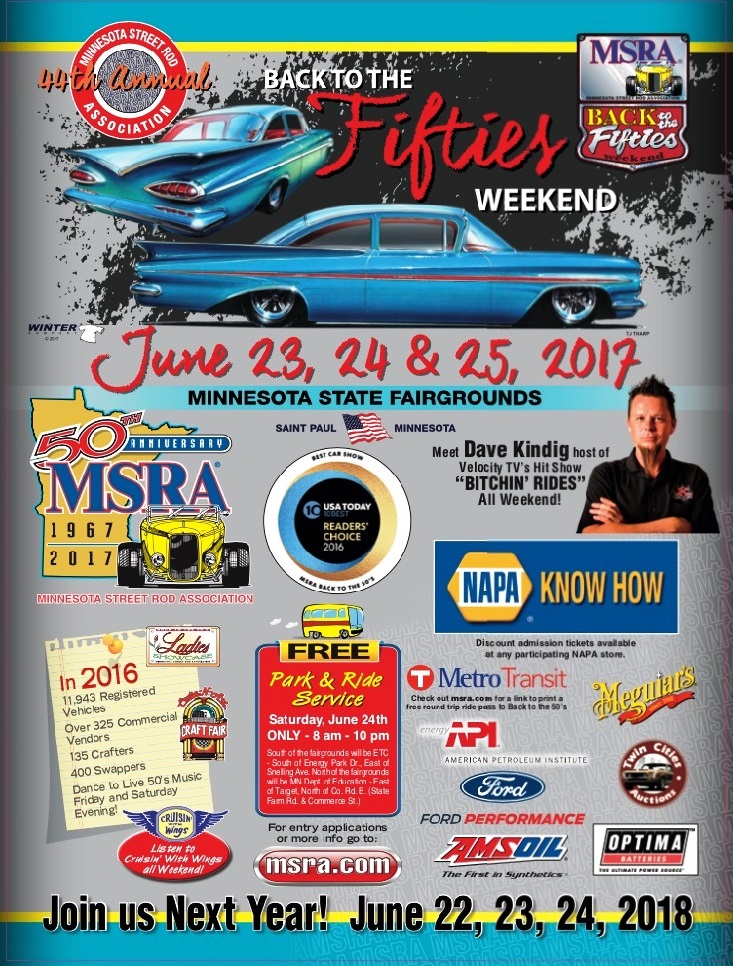 ---
JOIN US IN 2017 AS WE CELEBRATE OUR 50th ANNIVERSARY!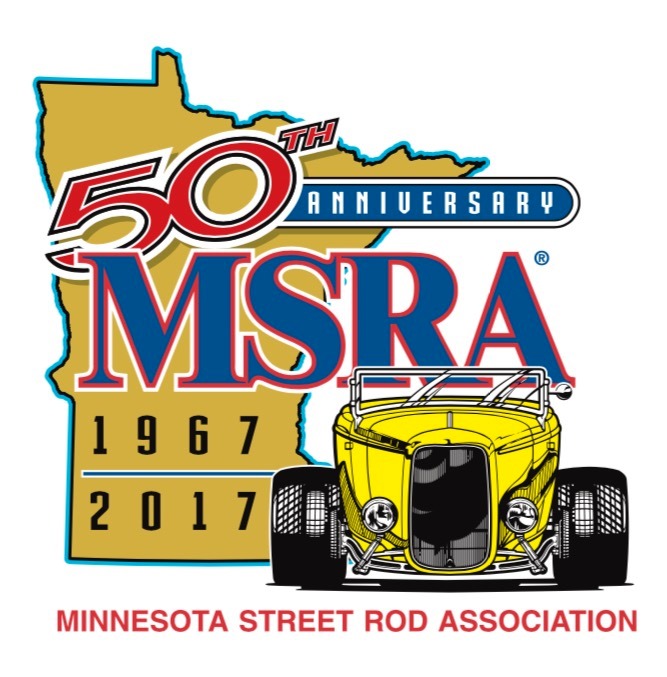 ---
USA TODAYhas announced that MSRA's "BACK TO THE 50's " was voted #1!! THANK YOU to all who voted!
Thank you to the 2000+ volunteers who work the 4000 shifts, to the over 11,950+ vehicle participants who register, to our Sponsors, the over 400 vendors and crafters who fill the many buildings and who fill the grounds, to the spectators who come rain or shine, to the volunteer committees and those chairpersons of these committees who volunteer year round, and to the MSRA Board of Directors who oversee Back To The 50's. On the cover of the MSRA monthly LineChaser is a special byline, it reads Friends+Food+Fun+Fellowship. YOU are the classic car community, and that "+" includes you, and we thank you!

Copyright © 2016 Minnesota Street Rod Association