MSRA Scholarship Foundation
                                       MSRA SCHOLARSHIP FOUNDATION MISSION STATEMENT
It is the mission of the Minnesota Street Rod Association Scholarship Foundation to assist men and women who are members of the MSRA or their dependents under the age of 21 to receive post-secondary education.  The Minnesota Street Rod Association Scholarship Foundation's goal is to help meet the financial needs of students who are pursuing educational opportunities at technical institutions and accredited colleges and universities.  The Minnesota Street Rod Association Scholarship Foundation is committed to the goal of increasing financial resources so as to respond to as many eligible requests for scholarship assistance as afforded.
---
Friends+FOOD+Fun+Fellowship! 2017 is MSRA 50th Anniversary as an Association!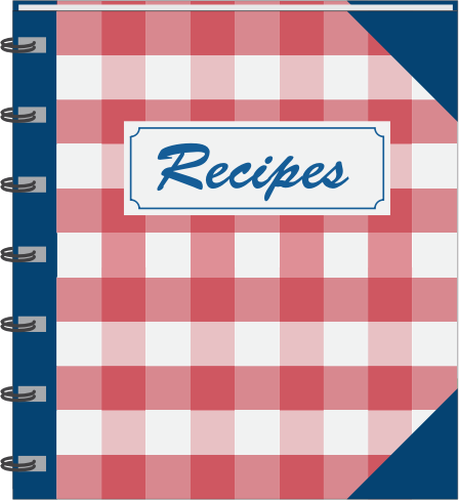 The Scholarship Foundation is creating a new MSRA Ccookbook and needs your help.
WE WANT YOUR RECIPE!
Do you make a mean chili? How about a "tailgating recipe?" Do you have a favorite campfire dessert? Do you have any gluten free recipes? What about your favorite comfort food you make on a snowy day? How about that pasta salad? WE WANT YOUR RECIPE!! Please bring a recipe or two when you attend the December or January Membership Meeting, there will be a box at both meetings to collect your recipe! You may also email your recipe to Jonna Lindorff at jonnajade@aol.com.  THANK YOU.
Questions? Contact Marge Olson. msrasfmolson@comcast.net
---
Do you shop at Amazon.com? Are you supporting a favorite charity through the AmazonSmile program? Amazon donates 0.5% of your purchases to the charity you select.We invite you to please consider the Scholarship Foundation for your AmazonSmile donation. You will find it listed as MSRA Scholarship Foundation. Once you select a charity the percentage of your purchase is automatically donated. You can also change your support to a different charity at any time.Thank you for your consideration of the MSRA Scholarship Foundation!

---
Limited Edition MSRA Art Prints by Eric Aurand !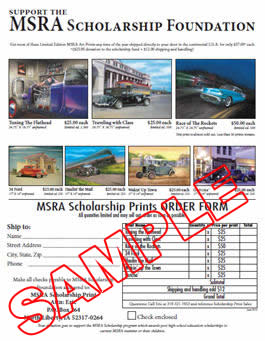 A perfect gift idea for someone who is a classic car enthusiast!
These Limited Edition MSRA Art Prints by Eric are Aurand available now from Scholarship Foundation committee and through ordering direct. All proceeds go to the Scholarship Foundation which awards post high-school education scholarships to current MSRA members or their children.
View or download the Art Prints Order Form by clicking here!

Copyright © 2016 Minnesota Street Rod Association